Inside: 10 Things To Be Grateful For In Life.
As I put pen to paper on this article (or fingers to keyboard) we are in the midst of the first wave of the COVID-19 pandemic. We've been in quarantine (shelter in place) for over 80 days in NY state and though life looks grim, there are many things to be grateful for.
It's easy to get stuck in the negatives about this situation. The proms and graduations that this class of 2020 will miss out on and the countless other occasions that have been canceled. My daughter is turning 16 this year and we had her party scheduled and had been planning the big day for a year. With the uncertainty that lies ahead, we can't begin to predict when we'll be able to gather again in large groups to celebrate.
The same can be said for our "old normal". The daily grind of working long hours and not being able to spend enough time with your family. Hustling at two jobs in an attempt to make ends meet while seemingly exhausting yourself only to look at your bank account in amazement as more goes out than comes in.
We all want that big house on the water and a fancy sports car but sometimes it helps to stop thinking about what you don't have and look for things to be grateful for that are right in front of your eyes!

10 Things to be grateful for in life
Family
The single most important part of your life is your family and nothing should ever take precedence over them.  Let your family members know how you feel about them often. Support their decisions and always have their back no matter what.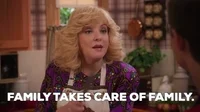 Friends
A close second to the family is friends. Surround yourself with like-minded people who enjoy what you enjoy. A good group of friends can make a world of difference in a person's life. Friends are there to support and build you up. Friends listen and push us to do better in our lives.
My neighborhood has provided us with a terrific group of friends who we laugh with and love as if they were family. Their children are like our own and are all like brothers and sisters.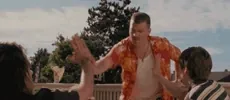 Work
Roughly 36.5 million Americans lost their jobs due to COVID-19 in roughly 2 months. If you're still working, whether you enjoy your job or not, consider yourself one of the lucky ones. You may not always like what you do, or your boss might be a demanding person but being gainfully employed at this time is one of the things to be grateful for.
Find something about your job that you do enjoy. Perhaps your co-workers, your pay, the goal of the company, and focus on that. If there are no redeeming qualities than begin to look elsewhere. It is always better to look for a job when you're employed as opposed to quitting without anything lined up.

Home
With the unemployment rate being as high as it is we're starting to hear horror stories of families losing their homes. Think about how it feels every night to go to sleep in a warm bed with a roof over your head. Your home is yours, a place to relax and gather with family and friends.
There is a sense of security in knowing that you have a place to call home.  Be grateful for the four walls that surround you and the roof that keeps you dry at night.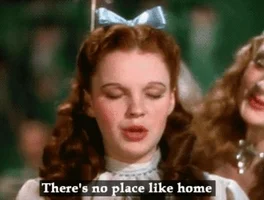 Food
Do you enjoy opening up your refrigerator and seeing food inside daily? According to Why Hunger 1 in 6 children in the United States is food insecure meaning they are often forced to skip meals or eat less. The ability to provide food to your family is one of the things to be grateful for.
If you're in a position to donate food or meals do so. Many local churches have food pantries that are always in need of supplies. Spend time at a homeless shelter feeding those less fortunate than you.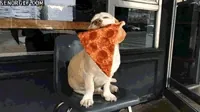 Health
"At least you have your health". When the chips are down and things look bleak or what you think is the worst thing in life is happening, remember it's important to remain healthy. Without good health everything else is for nothing. Take care of yourself at all times. Good health should always be one of the things you are grateful for in life. No matter how bad things are, be grateful you don't have chronic pain or illness that impair your abilities.
Eat properly, get enough sleep each night and make sure you get yearly physicals to stay on top of your health. Every day you are above the ground is a win!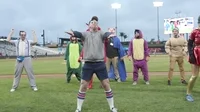 Those who have helped you get ahead
People say it's who you know and I couldn't agree with this statement more. Life is made up of several sequences and periods and during these times there are people who help you along the way. Be grateful for those who have stepped up to help you in life. A boss who trained you to be the best salesperson you could be and gave you a chance. A 10th-grade teacher who pushed you in your studies to give it your all.
Be grateful for the people in your life who have believed in you, fought for you, and gave you a chance and pay it forward to someone else.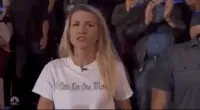 Love
Love is a gift. Find someone who loves you and you love back and hold on to that person. Love gives meaning to life, it helps shape you as a person. Don't be afraid to let that person know how you feel regularly. No one can hear "I Love You" too often.
"All you need is love" – The Beatles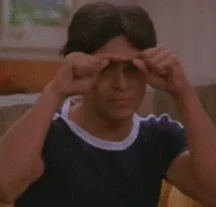 Laughter
Learn to laugh at yourself and daily situations. If you can't laugh at what is happening around us right now you might wind up going crazy. No matter how bad your day is going a good laugh will always help you snap out of whatever funk you're in. Have you ever laughed so hard that you have tears running down your cheeks and your stomach hurt afterward?  I love those moments.
Be around people who like to laugh. Watch a funny movie or comedian. Laughing will almost instantly make you feel better.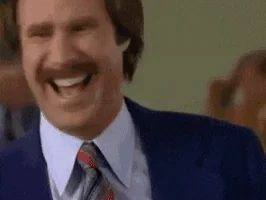 Our Parents
Hold your parents to the highest level of grateful that you can. Your parents have shaped you to be the person that you are today. They've instilled in you values and work ethic and so much more. If you're lucky enough to still have both of your parents then you need to spend time with them as much as possible. Call them and let them know how much you appreciate all they've done for you. One day you'll turn around and they won't be there anymore for you.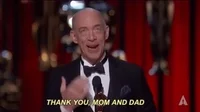 We have plenty to be grateful for if we just open our eyes and look around at what we have and not what we don't. We're given one chance at life so make the best of it, focus on the positives, and live your best life.
READ: 5 WAYS TO BE MORE GRATEFUL
What are some things in life that you are grateful for? Let me know below in the comment section.