Inside: How To Find Your Life Strengths: 5 Effective Tips.
If you've ever sat back and contemplated life the way I have (stuck in traffic or in the bathroom) you may have given thoughts to where it all went wrong (or right). In doing so more often than not you focus on your weaknesses.  Weaknesses are easier to see and point out than your strengths. Ask anyone what they see as a weakness and you'll hear at least a handful of responses.
Ask those same people what their strengths are and you'll hear crickets. The reason being most people tend to focus on the negative aspects of their life more than the positive. We focus on what we're bad it or what is wrong as opposed to what we're good at.
Think about the last time you slaved outside doing yardwork. You might have mowed the lawn, raked the leaves, trimmed the bushes, and planted flowers over the course of an 8 hour day. You come in the house and leave your gloves on the kitchen counter and your spouse yells at you for messing up the counter. All that outdoor effort and you having left your gloves on the counter is what stands out.
Gossip is a prime example of focussing on weaknesses. You could be an absolute angel but people will always find a weakness about you to discuss. No one is gossiping about how great you are. Haters are always gonna hate!
It's time to flip the page of life and learn how to find your strengths, what stands out about you or what do you excel at. Many times your strengths are those "things" that people tell you about yourself that we brush off as someone just being nice. "You're such a great listener", "you build such nice things".
5 Effective Tips For Finding Your Life Strengths
Know who you are and question yourself
In order to find your strengths in life, you need to first start with being self-aware, and by doing a bit of self-evaluation. Take a deep hard look at your personality and how you view life.  List what you feel are your strengths in life and take time to understand them fully. Don't be humble and hide your strengths, use them to your advantage.  If you've never taken the time to evaluate yourself then do so, it's important for your personal development to analyze your skillsets, strengths, and weaknesses.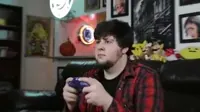 Ask a friend
Others see us differently than we see ourselves that's why it's vital that you speak with others like your friends to name your top three strengths. Friends are in a unique position because they can offer a different perspective.
Do your self-evaluation and then compare notes with your friend. You might be surprised if you see areas where you both agree which is a good starting place. If you don't agree then you need to dig a bit deeper into each others assessments.
Analyze your failures
Failure is a building block for future success. We take the lessons from failure and build on them to prevent future failures. Once you get beyond a failure you can look back with a more open mind and take a deep look into the situation.
I must have had 6 jobs before I turned 30. Not because I couldn't hold a job, but because I was at a point in my life when I was trying to figure out what I wanted to be when I grew up. With age comes better focus and realizing that perhaps how you tired something years ago might not have been the best approach but there is always a "take-away".
During these times of failures, you might be able to recognize some of your weaknesses in life. These weaknesses may be why you are experiencing failures. When you recognize the weaknesses there is a chance to change them to a strength that in the future will help you succeed.
For example, you might be the type of person who "cuts bait and runs" in a job or career when things start changing. That may be a weakness of yours and in turn, has caused you to change jobs 20 times in 20 years. If you take a minute to realize this as a weakness and instead work on ways to deal with change and accept it, you may find that this weakness no longer exists.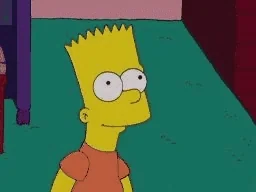 Analyze your successes
You can learn a lot from your failures but nothing brings on success more than succeeding! Any time you are willing to try something new and either succeed or fail you are learning. Look back on your successes from time to time and analyze what you did at the moment to help you succeed. Build off that success and continue moving forward.
Keep in mind that people view success differently. For some competing in a half-marathon and coming in "first place" is a success. For others merely finishing the race is a success. Define your own success.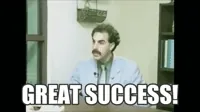 Take a "strength" test
There are specific tests designed to measure your strengths and weaknesses. In the business world if you were to look at strengths and weaknesses you would put together a SWOT analysis. SWOT stands for Strengths, Weaknesses, Opportunities, and Threats. You can do the same for your personal life or you can take a pre-designed strength and weakness test such as this Free Aptitude Test for Strengths & Weaknesses.
These tests are designed to ask you several questions and analyze your answers all while taking out any personal biases you may have. Be honest when taking these types of tests if you want true results.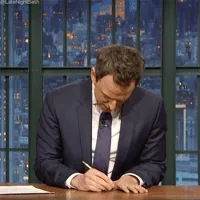 Finding your strengths in life is another step in helping to build your roadmap to success. Figure out your life strengths, then use them regularly to help benefit yourself and others around you. You will find that you enjoy life more as well as those around you.
Do you know what your life strengths are? Comment below.