Any man preparing for fatherhood (and honestly any soon-to-be parent for that matter) does so with just a tinge of trepidation. Mostly because you have no idea what to expect when becoming a father/parent. It's kind of like jumping out of a plane and checking on the way down to see if you packed your chute.
Most parents think that once that baby is put in your arms you'll just know what to do. I think that comes from our love of watching nature shows. In nature, the parents seem to just know what to do next. The baby giraffe seems to just fall out of its mother onto the ground. She gives it a few licks to clean it up, a good nudge and it's up and walking. Well, I'm not a giraffe and neither are you so it's best to be prepared.
Whatever you see on television or read in books doesn't truly prepare you for what you're about to encounter for the rest of your life. Every family sitcom or drama has a bit of strife at the beginning of the episode and 30 minutes later everything has miraculously worked itself out with just a bit of talking. It doesn't always work like that and certain parts of your life are going to change.
I'm not writing this to scare you. Chances are you're already scared out of your mind if a child is on the way. I'm sharing this to ease your mind and bring you up to speed on some things you should know and be prepared for in advance.
Fatherhood: 10 things to know beforehand
Vacations will never be the same
Remember when you and your spouse or significant other were dating or just married? The two of you would go away on a moment's notice for the weekend and pack just enough of what you'll need for your stay. Maybe a trip to a tropical location or a major city for a quick getaway? Those days are over my friend!
Spontaneity will not be gone but it is harder to come by when you enter fatherhood. Packing for a vacation with children is enough to drive you crazy. When they're young it's diapers, wipes, extra clothes, toys, you name it. You'll feel like a sherpa wherever you go.
There's also a difference in the choice of locations when you have children. Disney becomes a mainstay as do any locations that keep your child occupied for long periods of time. In my personal experience, any activity that contains people in costumes typically works to keep their attention.
As they get older the focus will shift to different locations. Perhaps something with some history behind it (Boston, Washington DC, Philadelphia) but you need to be careful of your choices. Children get just as bored when they're older as they do when they're young.
You'll encounter a whole new slew of friends
Our circle of friends grew once we had children. Playdates now became important which meant that we had to hang around those parents. This is a game of chance hoping that you'll get along well with the parents that your children play with. In our case, we got extremely lucky and met some people who we are still friends with to this day.  You'll also meet parents from whatever teams they might play on, dance schools they join and the classes they take in school.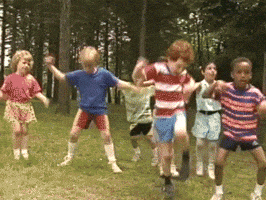 Be a united front
You and your spouse or significant other are to be a team so all decisions that revolve around your children should be discussed. I know it's easy to say "go ask your mother" but it's not the right thing to do. The worst is when you and your spouse or significant other give differing answers to your child. Stand strong as a united front!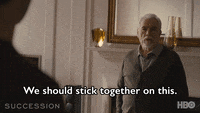 Television can be your best friend
The television is not a babysitter and you shouldn't put your child in front of the television every minute of the day. On the other hand, a good movie or show can provide you some much-needed downtime or a chance to get some things done in the house.
My girls used to watch movies over and over again. Monsters Inc. was on a constant loop along with a Mickey Sing-Along show.  Press me hard enough and I can still sing the theme songs to many of the children's shows popular when they were young. This I remember, ask me what I had for lunch and I've got a problem.
Those movies and tv shows were lifesavers for my wife and me and provided a chance to relax a bit if even for just an hour. There are also some very good learning shows on these days that you can let your children watch instead of just having them watch useless cartoons. But those useless cartoons can be pretty funny now and then.
READ THE MOST EDUCATIONAL SHOWS FOR TODDLERS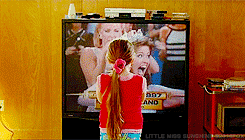 You will need patience
Fatherhood and parenting can be difficult at times. It's easy to lose your temper or get angry when you're a parent but yelling and getting angry is not good for your child. Children sometimes don't even know when they've done something they shouldn't have. Instead of raising your voice, take a deep breath and let them know calmly how you're feeling or perhaps if they did something wrong, what that was. Your child will be better off with this approach and so will you.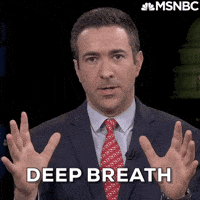 Enjoy your time with your children
I've written before about spending time with your children because time goes by very fast and before you know it they are going away to college or getting married and moving out. Try to spend as much time as possible with them and make the time you spend well spent. Being a good parent and practicing good fatherhood skills mean being present. Put your cell phone away and engage your children. Talk to your children and then listen to them. You might just learn something.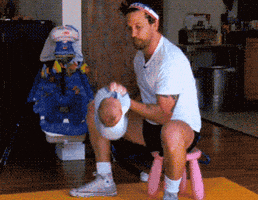 Let them be who they want to be
I often see the father living out his sports dreams through his son or daughter. The child is enrolled in every sport they liked as a kid, soccer, basketball, lacrosse, hockey, etc. When you dig deeper you realize the child doesn't want to play all those sports but they do because their parents want them to. Don't shape your child into something they aren't. Let them be who they want to be.
Provide them with a good foundation consisting of good morals and a strong work ethic and let them find themselves. If they are interested in theater, enroll them in acting classes but don't push them down a road they don't want to go.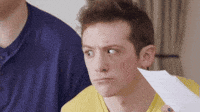 Show them independence
Don't cut your child's food when they are old enough to do so on their own. Give them independence and let them learn how to do things even if you know it could take a long time to complete on their own. Let them learn from their mistakes and grow.
Every young child should be responsible for at least cleaning up after themselves when playing with their toys. It's not out of the ordinary to have a child put their dirty dishes in the dishwasher, bring their laundry to the laundry room, and other simple tasks. When they are old enough teach them how to use the washing machine so they can do their own laundry.
Raise children that aren't afraid of a good day's work and maybe even give them an allowance along the way.
It's OK to say "NO"
Set limits with your children and learn early on to say NO! It's not easy to do sometimes when they're looking at you with big sad eyes but they need to learn that they don't get everything they ask for in life. That's not how things work. It's even better to explain to them why you said NO or YES so they are clear as to your reasoning.
Children who are never told NO typically grow up with behavioral issues and face challenges when they start school and are faced with new authoritative figures in their life. Worst of all they grow up to be parents that are jerks.
It's amazing
The best thing about fatherhood or parenting is that it can be the most amazing experience. It is also extremely rewarding. My girls are both older now and it's great to see how they've developed into caring young women and how they use much of what we've taught them growing up in their daily lives.
Fatherhood and parenting don't end when your children are grown up. You'll continue to be a force in their lives but in different ways. Your children should continue to look to you for guidance and advice even as they start to have families of their own. If they do, you know you've done a good job in raising them and they value your opinion.
How has fatherhood or being a parent changed your life? Comment below…