Inside: How To Entertain Your Children For Free During The Coronavirus
The Coronavirus (Covid-19) pandemic is in full effect at this point with many schools closed and non-essential businesses closed until further notice. I live in New York and we are a competitive bunch. New York always feels the need to be in first place. Unfortunately, first place, in this case, means we lead the country in the number of cases of coronavirus. This is not a statistic I am happy with considering each day we are being told that we haven't yet reached the apex of the crisis and that our goal right now is to flatten the curve to prevent the overwhelming of hospitals.
For many people, it means working from home…something they are not used to doing. It also means that schools are closed so, besides their full-time job, they have now become teachers, recreation directors and entertainers for their children. Gone are the days of dropping your child off at dance or soccer practice to burn energy. We are now forced to ensure that learning continues as well as exercise.
I have older children so they do a pretty good job at keeping themselves occupied and honestly I couldn't help them with their math homework if I tried. I can, however, relate to those with younger children who are struggling to find ways to occupy their children's time and keep them on some semblance of a schedule all while practicing social distancing.
So what can you do to keep your children entertained for free during the Coronavirus pandemic? Here is a list of ideas to help you get started.
---
**Disclosure: This post may contain affiliate links that earn me a small commission at no additional cost to you. I will only ever recommend products/services that I love, and feel are valuable to my community. Thank you! For more information, please visit the Legal page.**
---
Have an indoor picnic
We're all stuck inside and we still need to eat so why not have an indoor picnic. Grab a blanket or sheet, some plates, and cups and have the best indoor picnic you can imagine. Make sandwiches, chicken nuggets or whatever is your children's favorite!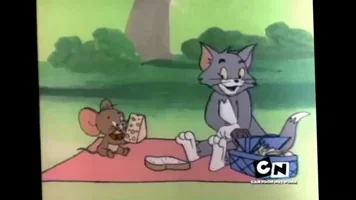 Bake
Take an afternoon and bake your favorite cake, brownies or cookies. Let the kids help with mixing the batter and decorating the final product. The best part is you can enjoy the finished goodies for days afterward.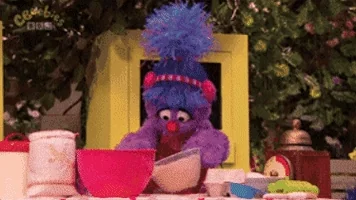 Color
If you're looking to fill some time and also work on fine motor skills with your children then break out your coloring books. If you don't have any coloring books handy then go online and download some from Crayola. Adults enjoy coloring as well and can download some more intricate versions. It's also a good stress reliever.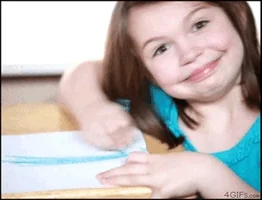 Build a pillow fort
The coolest thing I could imagine doing when I was a child 45+ years ago was to create a pillow fort. To construct a pillow fort you'll need to use just about every pillow, couch cushion, blanket, folding table and other items you can find in your house. If you're creative you can also use cardboard boxes or even a tent. It's your kingdom so make it the way you want!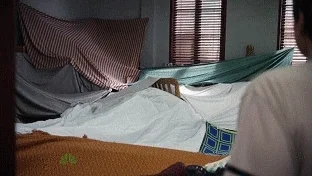 Set up a scavenger hunt/treasure hunt
If you're looking to entertain your children then put together a scavenger or treasure hunt in your home or yard. Put together a list of common items that you find around the house and then elect someone to hide the items. Tell the children (and adults participating) that they have 60 minutes to find as many items as possible.
e-visit a local zoo, museum or theme park
If you're bored at home and trying to entertain your children consider taking a tour of a zoo or museum. Good Housekeeping has put together a thorough list of places you can visit with your children without ever leaving your home. Consider making it a learning experience and have them write a bit about their tour or if they're young let them talk you through their favorite parts of the visit.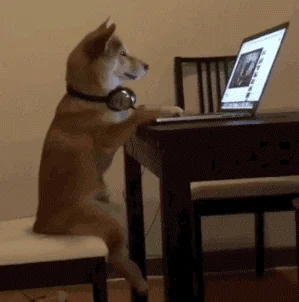 Build a miniature golf course
Construct a one-hole miniature golf course in your living room using dad's putter and a drinking glass for "the hole". Be creative when making your one-hole course and use books and other objects you find around the room.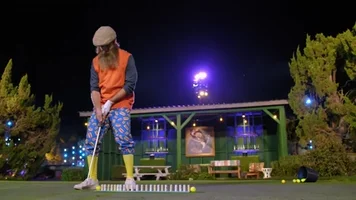 Can anyone say Tik Toks?
Tik Tok is used to create short dance, lip-sync, comedy, and talent videos that you can share to go viral and somehow become famous. I think I'm too old to understand the whole thing but my kids seem to love it. Occasionally we parents get roped into making a video with them.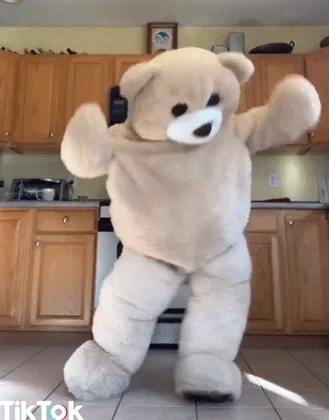 Write a letter
Yes, write a letter. Not an email but a real handwritten letter. All you need is paper an envelope and a stamp. Consider writing to grandma and grandpa or someone you don't see often. Not only will they be learning a useful skill but the person on the receiving end will be happy to receive the letter.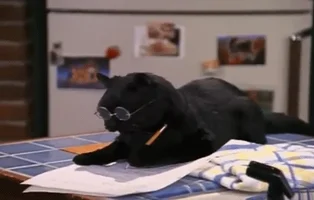 Research your favorite on-line topic
Ask your children what they'd like to learn about and let them research the topic online and have them report back to you their findings.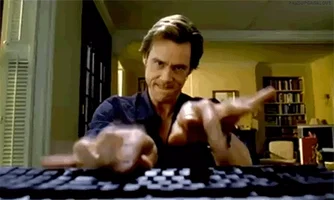 Teach them a song/instrument
If you are musically inclined now's the perfect time to entertain your children by teaching them how to play an instrument. Let them strum on the guitar with you or bang on the drums. Teach them a few chords or beats. Playing an instrument is something they can take with them throughout their life and can help them pass the time.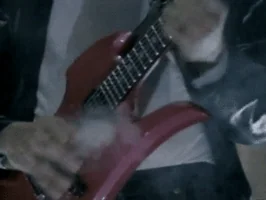 FaceTime your family members and friends
Practicing social distancing means seeing less and less of your friends and loved ones. Take time out of the day to have your children Face Time their friends and family members.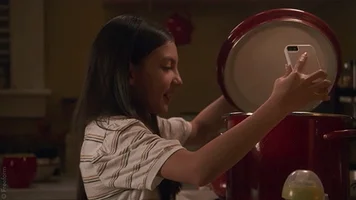 Netflix party
Netflix Party is a new way to watch Netflix with your friends online. Entertaining your children is never easier as Netflix Party allows your children and your friends to watch movies at the same time by synchronizing the video and allowing group chat.
Rearrange and clean their bedroom
All this time at home is the perfect opportunity to clean out your child's room and rearrange things. I moved the furniture around in my room so many times when I was young and my girls have followed in my footsteps. Children love when you can change their room around and give them a new room.
It's also a chance to set up a goodwill bag or possibly find some items you can sell at your next garage sale. Tell your children whatever money they raise on their sold items they can keep or use to buy a new toy.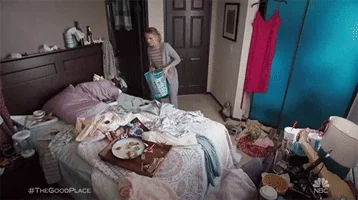 Board Games
I've played enough Chutes and Ladders and Candy Land to last me a lifetime but if you're looking to entertain your children you can always rely on these classics. If your children are older I recommend a good long game of Monopoly, Scrabble or Checkers. There is something nostalgic about sitting on the floor with your children and playing a good board game.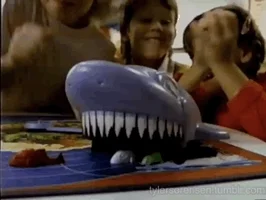 Watch home movies
Two weeks into our quarantine and my 16-year-old has started to request watching our old home movies. It's fun to look back on these old gems with your children and reminisce and talk about what they were like when they were younger.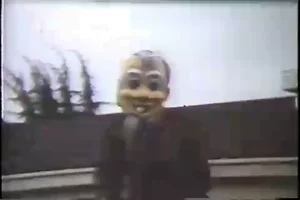 Go for a walk
Try to get out of the house once a day and go for a walk. Make sure to leave a 6-foot distance between each other and anyone you might pass while walking. Not only will it be good for everyone to get fresh air but the exercise won't hurt either. Exercise
With the local gyms, dance studios and fitness centers closed people are looking for ways to keep their children (and themselves) fit and active during the pandemic. Let your children join you for a fitness or yoga video or take them out for a short run with you. It will be good for them to burn off some extra energy.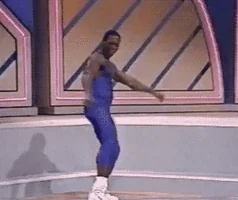 Sing songs
Entertain your children with a sing-along. Put on their favorite CD and sing along with them.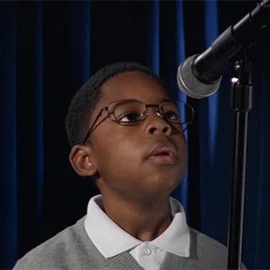 Start an indoor garden
With Spring starting you can entertain your children by starting an indoor garden. Use seeds from vegetables you have around the house like peppers or tomatoes to start growing a vegetable garden you can eventually plant outside.
Try filling each section of an egg carton with soil, a seed, and a little water. Place the egg carton in a sunny location and keep the soil moist but not oversaturated. Once the plants reach an inch or so in height you can replant them outside in larger pots or containers.
FOR MORE CHECK OUT THIS ARTICLE ON VEGETABLES YOU CAN GROW FROM SCRAPS
Television
There is always television to occupy the time. Find some good age appropriate shows and let your children spend a couple of hours watching. Make sure it isn't an all-day event, every day. Talk to them and spend time watching their favorite show with them.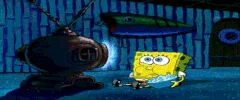 Do a puzzle
If you're looking for a way to entertain your children and kill a large chunk of time then a good old fashioned jigsaw puzzle might be fun. It's also a great way for them to work on their problem-solving skills.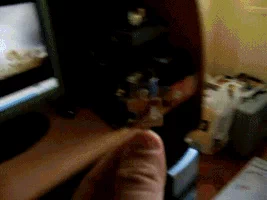 Draw
A pencil and some colored markers or crayons are all your children need to entertain themself for hours. Make suggestions on what they could draw or let them use their imagination. Have them explain the final drawing to you.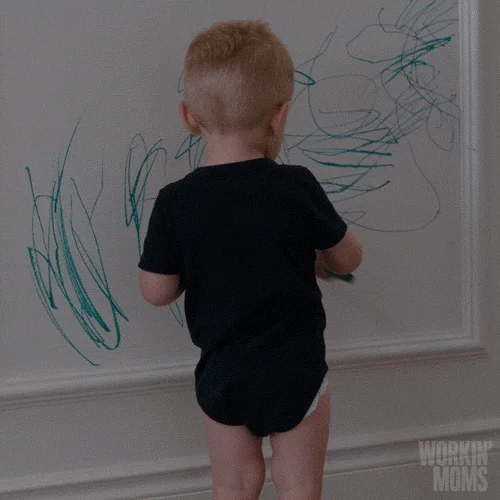 Learn another language
Depending on the age of your children the time inside can be a great opportunity for them to learn a new language. Look online for programs like Rosetta Stone to help learn languages like Spanish, French, Italian or more.
If you speak another language take time to teach them some of your favorite phrases and how to ask for common household items.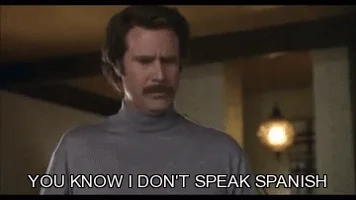 Entertaining your children during the coronavirus pandemic doesn't have to come with a large price tag. Many things you can do are accomplished with a little creativity, wifi, an open mind, and patience. It's a difficult time for children who might not understand the full extent of the pandemic. Be there for your child, pay more attention to them than ever and enjoy the time spent together. As someone with older children, I'm enjoying having everyone home on Friday night.
What are you doing to keep your children entertained during the pandemic? Comment below.