Inside: How To Meditate Effectively Wherever You Are.
We drag ourselves out of bed every morning to go to the gym to improve and train our bodies. Yet many of us neglect to spend time training our minds through practices like meditation. There is no better time than right now to learn how to relax and meditate effectively. We are amid the COVID-19 pandemic with many people quarantined at home for what feels like an indefinite time. We're all working from our houses with our spouses, children, and pets. We're managing to keep our businesses afloat while homeschooling our children and keeping them entertained.
In "regular times" we are overworked, underpaid and dealing with family issues but all of this is now compounded based on our new reality. We barely had downtime to clear our minds before and today it seems even more difficult to do. You need to find the time to relax and reset and train your mind
Meditation is the best way to do just that. Meditation doesn't take long and can be done in as little as 20 -30 minutes a day. Before we look at how to meditate we should examine the benefits of meditation.
The Benefits of Meditation
There are many benefits when you meditate effectively including:
Lowers your blood pressure
Stress reduction
Controls your anxiety
Slows down your breathing
Better memory and concentration
Improves sleep patterns
Increases in happiness
Kinder, more tolerant and gentler
A 2011 and Harvard Study showed that participating in a mindfulness meditation program made measurable changes in brain regions associated with memory, sense of self, empathy, and stress.
The Two Basic Types Of Meditation
Concentration meditation forces you to focus on one single point such as your breath.  An example would be staring at a fixed point like a tree and repeating a single word or mantra. The goal is to start for a few minutes while you train your mind to work up to longer periods. Each time you notice your mind wandering off you refocus to bring it back to that one point. Let go of any random thoughts. You will find that your level of concentration will improve as you become skilled at letting random thoughts go.
Mindfulness meditation is a bit different and encourages you to be aware of wandering thoughts. Don't get too involved with the thoughts and why you're having them but be aware of them and take a mental note when each though arises.
Using mindfulness meditation, you can see how patterns begin to develop with certain thoughts. The more you use mindfulness meditation the better aware you will become of your tendency to judge a situation as good or bad and it can help you to prevent common thinking errors.

How do you begin to meditate
The good thing about meditation and learning to meditate effectively is you can do it just about anywhere at any time. A good way to get started in meditation is a simple breathing meditation. Follow these simple steps:
Find a place that is conducive to meditation
It is crucial to find a quiet place where you won't be distracted. A spare room in your house or a bedroom where you can close the door and escape your children and dogs for 15-30 minutes is ideal but you can also do this outside in your yard or a park.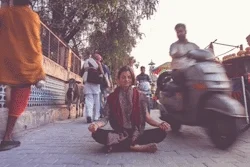 Position yourself
Sit down, relax and place/rest your hands on your lap. You can do this on the floor cross-legged (if you're flexible enough), or use a chair with your feet resting on the ground. No slouching and maintain a natural position. Slouching puts undue pressure on your lungs and can affect deep breathing.
Using your cell phone or a timer, program 15 minutes and hit start. Set the sound on low so you're not jarred when the meditation ends.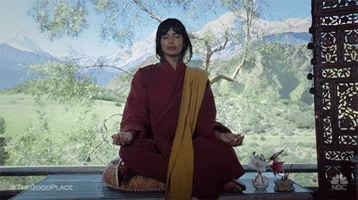 Become aware of your breath as it comes into your body and exits
Close your eyes and take deep slow breaths inhaling through your nose and out through the mouth. When you're starting your breaths may be shallow until you learn how to take deeper breaths. Try not to force your breathing; let it come naturally.

Count if you need to focus your mind
Count 1 on the inhale and 2 on the exhale or alternately try breathing in for 4 seconds and out for 8 seconds.
Here are a few alternate breathing techniques you can try.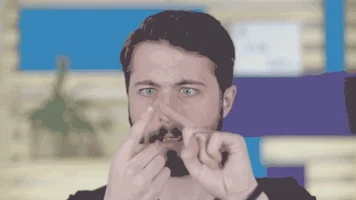 Bring your mind back if it wanders
It's common at first for your mind to wander off into things you are worrying about or distractions you might hear outside. When you notice you aren't focused on your breathing, bring your focus back to your breath. Let your thoughts appear but then refocus on the breath. Don't get discouraged if your mind wanders at first. Remember that this is a training session (a practice) in the same way you train your muscles.
It is important to realize that your mind has wandered and you need to bring your attention back to where you want it focused. The more you do these techniques the easier it will be to concentrate.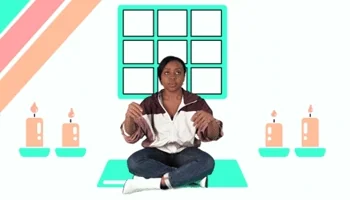 When the timer rings bring yourself back slowly
Wiggle your toes and fingers and slowly open your eyes. Make sure to stand up slowly and don't rush yourself.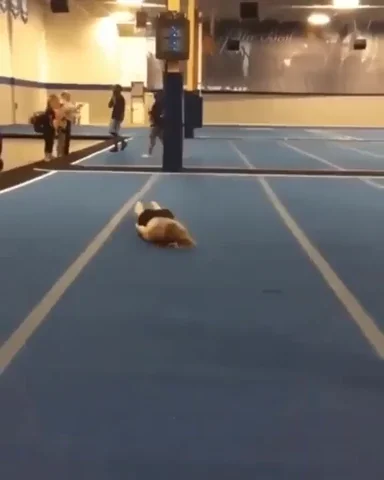 Try to do this twice per day. The best times are in the morning after you wake up and right before bed or any other time throughout the day when you are feeling anxious or stressed. Aim for at least 15 – 30 minutes. If you say you don't have the time that should be a clear indicator that you need to find the time. This is for your well-being and mental health.
There are many apps available in the marketplace to help with guided meditation including some of my favorites:
Learning to meditate effectively can be a life-changing skill. Not only will it help you to relax by reducing stress and anxiety but it can help you learn about yourself and what triggers your emotions and anxiety.  These are difficult times we are in and that's why now more than ever it's important to take time to work on your physical and mental well-being.