Inside: How To Stop Yelling At Your Kids.
It seems to come out of nowhere. You've asked your children what feels like a million times to put their toys away. The proverbial 5-minute warning has been given and yet they still deny your request. You feel your blood pressure rising. Now dinner is going to be delayed, we won't get out of the house on time to get you to dance, and once again I will be rushing around "like a chicken without a head".
The children start to argue with each other about who made what mess. "I didn't play with that toy, you did". Now you begin to notice your body getting warm as the last nerve in your body is slowly disappearing.
You try to work through this debacle like you always do, "breathe in through the nose out through the mouth", (a mantra uttered on an endless loop in your brain) but the arguing gets louder with each minute until you've had enough.
You snap. "Clean up this room right now". For a minute you sound like the father in a Christmas Story, with curses coming out of your mouth and words that don't even make sense to you let alone your kids. You have officially lost your shit and you are yelling at your kids.
As parents, we all go through a period where we feel like yelling at our kids is all we can do. It could be something as simple as clean up the playroom or get your shoes and jacket on. Maybe it's the continual attempts to get your attention. "Mommy, dad, mom, daddy, mama, dada, mom, mommy, mama".
According to WebMD:
New research suggests that yelling at kids can be just as harmful as hitting them; in the two-year study, effects from harsh physical and verbal discipline were found to be frighteningly similar. A child who is yelled at is more likely to exhibit problem behavior, thereby eliciting more yelling. It's a sad cycle.
If you've ever yelled at your kids you're not alone. The fact that you realize you are yelling at your kids is the first step to correcting your behavior. Yes, you read that right, you must change your behavior.
Realize there are two types of yelling
Yelling in anger is different from yelling to protect. If your child is playing on the front lawn and their ball rolls into the street and they run after it when a car is coming, it is ok to yell.  Different situations call for different types of what can be classified as yelling. My mother used to "raise her voice" as she called it. To me, it was yelling. Her answer was always "this isn't yelling, you'll know when I'm yelling"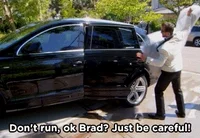 Know what triggers you to yell
Yelling at your children typically doesn't just start out of nowhere. It is usually because of some specific behavior that your child elicited and your response. Something your child did or said caused you to lash out in anger in the form of yelling. The goal is to find out what triggers you to get to the point that causes you to explode and avoid it.
They vary from adult to adult and family to family. It can be a combination of a long day at the office coupled with coming home and having to shuttle the children all over town. Be aware of what lies ahead and plan for it. If you know you're going to have a long day at work then make sure the meal planned for that night is a simple one or see if someone else at home can help.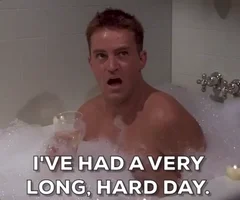 Repeating things is our job
Children's brains are like mush until they reach their 20's. Well, not literal mush but because their frontal lobes aren't fully developed they have issues with functions such as planning and impulse control. It is safe to say that I know many an adult with impulse control problems but it is more of an issue for children. Our job is to repeat what needs to be done multiple times for it to happen.
They need to hear some things over and over until they take action. If you've ever heard the concept of the learning curve, you understand. German psychologist Hermann Ebbinghaus developed the learning curve concept and it goes something like this. "The frequency of repetition and rehearsal, if spaced at intervals, promotes better recall of memory than if the information is presented in one long burst."
Parents and teachers use this concept all the time. Think about how many times you need to remind your children to take their clothes upstairs to their room before they finally do it.  By about the sixth time they act on your request. In business, companies use the Ebbinghaus curve every time you see an ad or commercial.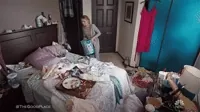 Provide warnings
We used to call it the 5-minute warning in my house. That was the initial warning that was given when we needed something done or often when we were preparing to leave either the house or somewhere we were visiting. Usually, there is some sort of second warning such as, you're going to make me angry if I need to ask again. Sometimes those warnings are enough to get the reaction you want but when it's not that's when the yelling starts.
Provide a warning that can let children prepare mentally for an upcoming action you are requesting. Give them a warning and provide them a direct time frame. "5 more minutes and we are going to get going so gather up your things and get your jacket and shoes on. You can also provide if/then warnings. "If this room isn't cleaned in 30 minutes you will lose television privileges for the rest of the week".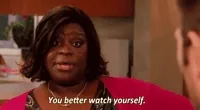 Know what's considered normal behavior
At certain ages, specific actions are considered normal. Realizing that talking back, whining, and arguing about bedtime is normal for their age makes the behavior less personal. I hated going to bed when I was younger because I thought I was going to miss something. My kids experienced the same thing. I remember my youngest staying up one year to watch the ball drop on New Year's Eve. When it was over she said to us, "That's it? How boring".
Speaking with other parents helped to put our minds at ease and made us realize that instead of yelling we need to find ways to cope with their behavior and let it roll off of us more. "This too shall pass" became a motto in our home. Once you realize the behavior is normal you find ways to deal with it.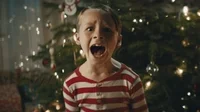 Take an adult time-out
It's ok and preferred to not react harshly and instead now and then walk away and take a minute to regroup. Leave the room and calm yourself down. Sometimes it's deep breaths or sending in reinforcements in the form of a spouse or significant other. Try meditating for a moment to get yourself centered and calm.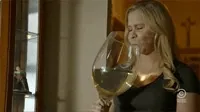 Save the teaching moment
Yelling doesn't work other than causing your child to shut down even more instead of listening. Your kids are not going to learn anything right after you have yelled at them. Instead, wait until afterward to be able to speak to them when they're calmer and you're calmer.
If you are upset and trying to explain to your child why you are upset it will inevitably come out wrong.  Your teaching moment will be better served later when you're calmer. At that point you'll be able to speak to them more rationally and explain your stance and why you were upset.
Work with your children to talk through their problems and maybe even help them with some chores so they learn. If their room is a mess help them clean and organize them. Talking to children regularly always helps!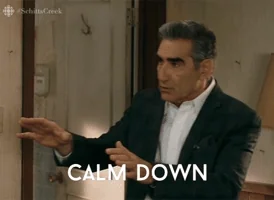 Be as proactive as possible 
If waiting for your children is ALWAYS an issue than plan on some "chaos" time and start the process of leaving the house earlier. It is the same advice I give adults who struggle with time management. Prepare as much as you can in advance. Do they struggle in the morning to get out the door for school? If so pick their clothes the night before so you don't waste time in the morning. Consider putting lunches together the night before as well.
I remember vividly when my girls were younger and we'd have to pack like we were leaving home for a week when we went to the store. Snacks so they couldn't complain about being hungry, blankets, change of clothes, etc.  They must have gotten that from me because as an adult I still have to bring snacks with me when I'm out of the house too long.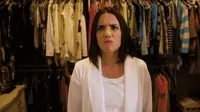 Adjust expectations
Part of the reason we spend time yelling at our kids is we set our expectations too high for them. It would be great to be the parent on the plane with the quiet children. The parent who, when people are getting off the plane, other passengers comment on how well behaved your children are. I used to hate being "that guy" on the plane or in the restaurant with the kid who was crying about something. It does get on your nerves at times but you need to remember that children cry sometimes.
My oldest used to throw mini temper tantrums at times in the middle of the store. When these first started occurring we took them very seriously and were shocked by her behavior. We'd yell, "get off the floor right now". After a while, we realized that this was her way of getting attention. Going forward, when she threw herself to the ground, we would simply look at each other and say "Aaaand she's down".  The tantrum would quickly stop. We adjusted our expectations for the situation and moved on.
Keep in mind they are children. As adults, we can trek through Disney World all day or stay at the beach until sunset but for children sometimes it is too much. Plan accordingly and make your outings shorter to avoid the stress of them becoming impatient and rowdy. We've left restaurants if we thought the wait was too long or if it would take forever to get our food. There is no shame in doing so.
Debrief after yelling
If you should get into a situation where you are yelling the best thing you can do afterward is to apologize.  Apologizing will hopefully show your child the appropriate way to behave should they lose their temper in the future.
Then explain to your child what the issue was that caused you to begin yelling. It shouldn't be about you losing your cool and screaming but it should also be about that behavior actions that caused the yelling in the first place.  Talk through the issue to prevent it from happening again.
My father raised his voice to me once when I was younger and I remember it clear as day to this point. My dad was a very quiet man but when he got angry you knew it. He wasn't abusive or a hitter but you just knew he wasn't happy. I decided early on that I didn't want to see him angry towards me ever again.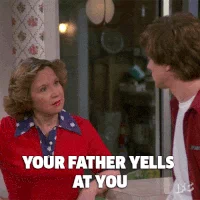 Parenting is a great responsibility. Yelling at your children less will create a better environment for them and much less stress for you in life. How do you avoid yelling at your children? Comment below.