Inside: 10 tips on how to vacation on a budget and still have fun.
When I think of vacation my mind drifts back to a perfect day I spent in St Maarten. My day consisted of sitting in a beach chair with my toes covered in white sand so fine it felt like powder. I was the picture of contentment listening to the waves lapping the shoreline with a drink in my hand that was so cold there was frost on the outside of the glass. Like most people I didn't think a vacation or day like this was possible based on the status of my bank account before my trip. I could have given up on the chance of this vacation but instead, I decided it was time to take action and turn my dream into a reality.
I am living proof that you can have that sandy beach and cocktail if you want it, and you don't have to break the budget. You might even have some fun while you're at it!
Before we can get started at looking at ideas for budget-friendly vacations we need to have a brief conversation about money. I know, no one likes to talk about money or be reminded of their finances but when planning a vacation you must take a realistic look at what you can afford. Have you saved any money that you plan on using towards this vacation or are you planning now and saving towards it? It's best to not plan more than you can afford for obvious reasons. Just because you think you NEED a vacation doesn't mean it's going to happen nor does it mean it has to put you in debt for years.
If you've been considering a vacation but have wondered how you can afford it, you've come to the right place. Many budget-conscious vacation options will have your family enjoying themselves in no time without blowing the children's college savings in the process. If you are looking to vacation on a budget you need to be willing to think creatively and keep an open mind.
You don't need to travel far
The word "staycation" gets thrown around a bunch recently. You don't need to travel hundreds of miles away to enjoy a vacation. There may be plenty to do nearby or within a day's drive that can satisfy your itch to get away. Sometimes looking in your state can be a terrific option.  I've lived in New York state my entire life, and though we travel into New York City regularly I had never really done the sightseeing parts of NY like the Statue Of Liberty or The Empire State Building until a few years ago.
Chances are you neglect many of the simple to do trips in your state. Look for local attractions, museums (which tend to be free or inexpensive) or less frequented spots. Visit parks/National Parks or the attractions that people come to see when they think of your state.
If you live in the suburbs as I do, venture into the largest city nearby and explore. I've done some interesting walking tours in cities like New York, Washington DC, Philadephia, San Antonio, Austin, San Diego, and San Francisco to name a few.  Also, look into tours via Segway or bike. Many major cities now have rentable bicycles or scooters that you can use to tour the city. It is a great way to get around and extremely convenient.
Check with local travel bureaus and Chambers of Commerce as well for discounts and lists of attractions. Along most major highways you will find a rest stop where inside you can find endless brochures of area attractions. Pick one and explore!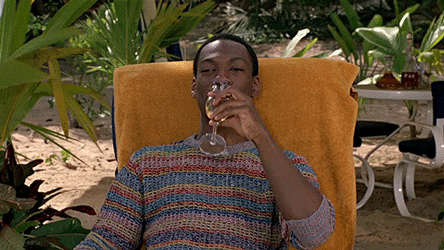 Use rewards points whenever possible
Many credit cards available today offer some sort of points system where you can either earn points to travel or cash back. Why not use this money for a vacation? I know what you're thinking, I don't want to run up a credit card bill to get points. I'm not saying to do any such thing.
Spend only what you can afford but consider paying bills that you would normally pay monthly with a check or debit on a rewards card and then pay the bill. In this way, you are paying your bills, accruing points for rewards and keeping a zero balance to not accrue interest. Bills such as electric, cable, cell phones, gym memberships, can all be paid via a rewards credit card.
As an example, I bank with CHASE and use their Marriott Bonvoy Card.  By paying my bills through this card I have been a Titanium member for many years. This card and my status allow me to earn a free stay each year, late check out privileges and free room upgrades each time I travel. It also allows me access to concierge floors where we can eat a complimentary breakfast.  Chase has many other options on their site other than Marriott including airlines or straight cash back cards.
Years ago my wife and I signed up for a US Airways card which upon sign up gave you two round trip tickets in the continental US. We had to spend $100 to get those free credits. We went grocery shopping, booked our trip and then canceled the card.
See which reward card works best for you and begin to gather valuable points.

Look for discounts
As a family, we consistently forget that we are AAA members and all the discounts they offer. Companies like AAA offer discounts on everything travel related such as airfare, hotel rooms, rental cars, and amusement park tickets and more.  You can also find deals on sites like company-sponsored sites like Working Advantage or simple discount sites like Groupon that often offer travel and lodging discounts.
Take advantage of any student, senior or child discounts and don't be afraid to ask for a discount if one is available. You may even consider googling where you plan to vacation to see if there are any discounts or promo codes available.

Visit friends
If you're looking for ways to save on lodging then why not visit friends who are out of state? Make sure you check with them first. You don't want to be Cousin Eddie in Christmas Vacation pulling up in your RV unexpected. It's fun to spend time with friends but even better when you give them the chance to show you around their city or town.  Visiting friends also offers the benefit of saving on car rentals and other transportation.
You can save money by cooking in at their house or if you'd like, take some of the money you've saved on lodging and treat them to a nice dinner out. Based on where they live and what you plan to do they may be eligible for resident discounts. The same discounts mentioned above apply anywhere so make sure to check the appropriate websites beforehand.
When visiting friends treat their house with the utmost respect and remember that they are opening their home to you so don't be a slob. Pick up after yourself and help out while you're there. This is a vacation for you but don't give your friends extra work while they accommodate you.

Travel off-peak
If you are looking to vacation on a budget then consider vacationing during off-peak times. Traveling during the holiday season or Spring Break can double the regular costs so instead look for less popular times to travel. If you can book travel for midweek you will also save on ticket prices. Also for air travel consider layovers and non-direct flights to save money.
Depending on where I am traveling I will consider a layover but only if it saves a decent amount of money without wasting too much of my time. If I'm flying to Chicago and the flight is only two hours I'd prefer not to have a four-hour layover somewhere just to save $75.
Be wary of budget airlines as well. They may seem less expensive on the surface but as you start to dig into the flight cost you realize they may not be saving you in the end. A new trend in air travel is to have you save money by not pre-booking a seat location and waiting until the day you board to get a seat assignment. This tactic worries me for several reasons. One, airlines continually overbook flights so I'd rather have an actual seat than be waiting to have one assigned when the plane is overbooked. Two, if you are traveling with family there is a chance you may not sit together.
Baggage fees are another place where airlines have started to make additional money. If you can travel via a carry-on bag you can avoid $25-$30 extra in fees per checked bag. Try not to overpack. Many resorts have washers and dryers where you can do laundry while you're away.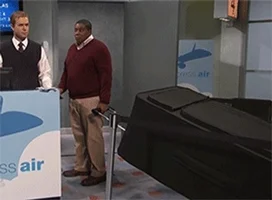 Don't fly if you don't have to
A high ticket item in vacation travel is airline tickets. If you don't have to fly and you can drive look into that option. This is a great way to help vacation on a budget and most times can save a decent amount of money. You also avoid having to rent a car when you get to your final destination. Keep in mind that driving across the country with four children might not be the best thing for your mental state so weigh your options wisely.
The additional benefit of driving when vacationing on a budget is that you can stop along the way and visit places you might not have seen had you flown. Who doesn't want to stop and see the biggest ball of twine? Think of all the great sites you miss when you're sitting on an airplane 30,000 feet in the air.
If you aren't on a set schedule then stop as often as you'd like for bathroom breaks and scenic photos. You might not get the chance to see the world's largest pistachio ever again so take a picture or two.
HERE IS A LIST OF ODD LANDMARKS
Go camping
If your family is the outdoorsy type then consider camping as an option to vacation on a budget. Camping has come a long way and sure there are still rustic campsites but many now offer clean showers and bathrooms so you aren't quite roughing it the way you used to. All you need is a couple of tents, or a pop-up trailer (which you can rent), sleeping bags and cooking gear. If you ask around chances are you can borrow most of that equipment and not have to lay out any money.
Many campsites both local and afar rent out "spots" with electric hook-ups etc. for under $50 a night which is considerably less than the cost of a hotel room. Plus think of all the s' mores you can have around the campfire! You can't do that in a hotel room.

Eat-in when possible
If you are traveling and being budget conscious, then try to stay in lodging that offers some sort of free breakfast option or contain kitchens and refrigerators in the rooms. Just eating breakfast in your room could save up to $50 a day for a family looking to vacation on a budget. Consider packing sandwiches when possible and either purchasing bottled water to take with you or a refillable water bottle.
When we go to Disneyworld we always bring our own water bottles into the parks. This can easily save $10 a day per person when you are vacationing in a hot climate like Orlando.

Don't worry so much about where you're sleeping
If you're on vacation chances are you won't be spending too much time in your room but instead out and about sightseeing. Don't worry so much about finding a hotel where the accommodations are over the top but instead opt for one that has just what you need. A bed, shower and is clean. The exception to this rule is if you are staying at an all-inclusive resort as oftentimes those facilities offer the best of both worlds.
A gorgeous hotel room is always a bonus if you're traveling with just your spouse or significant other, but if you're heading out with children find something simple.

Book in advance or chance it and wait
The closer you get to the destination date the more expensive everything typically becomes. Traditionally the best way to save money is by booking in advance. By advance, I mean at least 6-8 weeks out and maybe more if you're that good at planning! There's a chance that you might score a crazy good deal at the last minute but who wants to put their family through the torture of being stuck in poor accommodations or on a bad flight schedule?
For me, I always book in advance. I'd rather know that my travel plans are secure and I can begin working on an itinerary.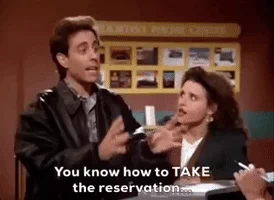 Vacationing doesn't have to put you in debt for years to come. Your goal when vacationing should be to unwind and enjoy some downtime. Exotic locations are beautiful and fun but you can also have fun camping with your family or spending the week on the beach or just relaxing at home and taking local day trips. Always vacation within your means and most of all enjoy what you're doing and live life to the fullest. Some of our favorite family memories don't revolve around the location we were in but the fact that we were all together enjoying ourselves.
What does your family do to save money while vacationing? Comment below and sign up for our weekly newsletter so you never miss an update!