Inside: ​The Backup Plan: Here Are The Reasons It's Important.
Mike Tyson once said, "Everybody has a plan until they get punched in the face". If you're not a boxing fan then you might be asking who is Mike Tyson?
Many know Tyson as the funny guy with the tiger in the movie The Hangover. The dude with the face tattoo. But if you're a fan of boxing then you know there aren't many fighters in history as devastating or feared as Mike Tyson. If you were facing off against Iron Mike there was a very good chance you'd have tremendous pain inflicted on you. Marvis Frazer, son of Joe Frazier will agree. Marvis was knocked out in 30 seconds by Iron Mike. Michael Spinks went down in 90 seconds and was considered the veteran fighter.  They all had a plan but they got punched in the face.
You may be asking what's the correlation between Tyson punching an opponent in the face and me? Some people will tell you that a backup plan is useless and a recipe for failure. If you're making a backup plan you're already planning on failing.
I disagree. For me, it's what happens after you get punched in the face that matters most. Regardless of if it's a situation at work, your relationship at home, or with friends, it's what you do after that matters the most.
Life has a way of getting in the way
No matter how hard you plan in life there is a chance that something can always go wrong. That's why you're told at an early age not to put all your "eggs in one basket" just in case. Dwayne Douglas Johnson was a successful college football player for the Miami Hurricanes winning a national title in 1991. He had dreams of taking his talents to the NFL but his career in college was plagued with injuries and eventually, he was replaced at his position. Luckily Johnson had a backup plan and decided to go into his father's line of business which just happened to be professional wrestling.
Johnson went on to become one of the most successful wrestlers in history under the name "The Rock". Yeah, that guy. He has since gone on to star in movies, television, and just about everything else known to man. That was a man who knew how to pivot and come up with a backup plan pretty quickly.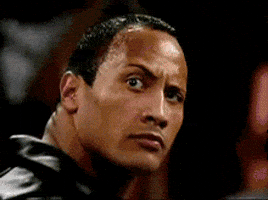 Having a backup plan isn't a precursor to failure
Setting out to achieve a goal requires you to put forth a plan and follow it to achieve what you desire. If by some chance you see that things aren't working out you shouldn't just give up and walk away from the goal. Instead, you should think about your next move or your backup plan, your Plan B for achieving that goal.  I've referred to this before as an if-then plan for success.
Chaos and failure are part of life and unavoidable. Anyone who started a business right before the recent COVID-19 pandemic began can testify that life can be a real pain in the ass sometimes. A local restaurant/pizza shop opened by me about 2 months before the pandemic. They were off to a great start and business was starting to boom. Then March rolled around and all restaurants had to close down for inside dining.
For many places, this was a devastating blow and some haven't recovered to this day.  But Sal and Joe adapted and offered a deal for $50 that included 10 dishes from a fixed menu. They also offered wine with the order and pre-made mixed drinks in mason jars.
This proved to be a real success for them and they were busy every night through the pandemic. They could have thrown in the towel but instead, put together a backup plan that allowed them to keep their business running and keep people employed.
Putting together a plan that has contingencies in place as a backup plan is not focusing on failing. In my mind, it's setting yourself up to be more successful because you'll know how to react to the possible hurdles before they arrive.
How to construct a backup plan
There is no written law for constructing a backup plan but I have found these tips to be helpful for me in the past. Do what you feel is necessary for you to make your backup plan.
Think long and hard about your goals
An important part of the goal-setting process is breaking your large goal down into small achievable goals or tasks. We call these SMART goals standing for Specific, Measureable, Achievable, Relevant, and Time-Based. The SMART goals are your Plan A and will be your roadmap to results. But as I've said, the road to success is always paved with obstacles designed to prevent you from achieving your goal.
In your career, it could be a layoff at your job where as in your personal life it could be a family illness.
Identify potential issues
One of the most important areas to consider when you create a backup plan is identifying potential issues. Take an honest look at your Plan A. What are the weaknesses or potential issues you can encounter? Are there weaknesses of the people involved in your plan?
You don't want to spend your time over-analyzing the situation and suffer "paralysis by analysis", but you should want to make sure that you have the correct players in place that will help you achieve your plan. Don't bring someone into the mix who you know is a chronic oversleeper if you're relying on them to get you to an important meeting on time.
Create Alternatives
Creating an alternative is like planning around future problems. Daily commuting is a continual Plan B. If you're commuting to work and you see signs of an accident up ahead or roadwork you don't turn around and go back home. You find an alternate route to get you where you need to go. Now it's easier to do that today being that your GPS or cell phone does all the work for you but it is a perfect example of a backup plan.
When making your backup plan be cognizant of the potential issues or roadblocks you identified earlier and create ways around them should they arise. Have you ever had a big presentation that you were nervous about? The night before you prepared a slide deck and honed the presentation down to what you feel is perfect. You arrive the next morning at the client's office ready to deliver the presentation.
They escort you into the office and proceed to apologize and mention that there are no conference rooms available. Are you OK with meeting in the cafeteria? These are words you were not expecting to hear. You start getting warm and wonder if the bead of sweat you feel beginning to well up on your forehead is visible or not. "Sure, no problem", you say cautiously. If only you'd prepared for such a situation and printed out a few hard copy versions of your presentation so your clients could follow along.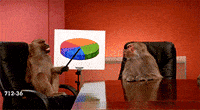 Write down your backup plan, just like you write down your goals
Write down your Plan A but also your Plan B. In a moment of crisis when you are struggling to remember Plan B it's best when it's written down somewhere that you can easily refer to. What use is a backup plan if we can't remember what that backup plan is?
Do what works for you. A post-it note on your desk or computer screen or a note or reminder on your cell phone can do the trick when your flustered and trying to remember what to do next.  Sometimes the backup plan can be as simple as a list of alternate phone numbers you need to call or it can be more in-depth.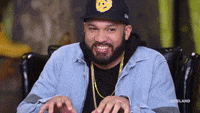 Use your backup plan only if you have to
Now I might sound contradictory in saying this but try not to use your backup plan if you don't have to. Keep the focus on Plan A at all times. It's Plan A for a reason, it's your best plan.  Fall back on Plan B only when you have to or to continue your quest toward your goal.
The overall goal of your backup plan should not be to replace your original goal, but instead to help you achieve it. What are your thoughts on a backup plan? Do you make one when striving for a goal? Comment below.