Time blocking is a method used to schedule your time better. The theory behind time blocking is that you "block off" a specific time period in your calendar to complete a task. During this particular block of time, you are only to work on the scheduled task and nothing more.
Anyone who has worked in an office has heard the phrase "send me an invite" or "I'll block it off on the calendar, so I don't forget."  This is a simple form of time blocking — scheduling time to take care of a specific task.
Let's say your National Sales meeting is coming up on Friday, and you know that you're going to need some time to prepare the materials and presentations for the meeting. You might block off the entire day on Thursday to put together everything you need – which I wouldn't recommend.
Time blocking helps benefit you in the following ways:
Mentally prepared – when you focus on one task and know what it is going to be, you can prepare mentally for it. You know what to expect, how to attack the task, etc.
Better focus – Time blocking allows you to focus on only one task. As a result, this will help you stay focused as opposed to trying to get too many things done at one time and completing none.  For more on better focus at work, visit Men's Journal.
Productivity boost – Being more focused and completing tasks promptly will lead to an increase in productivity.  Increased productivity can also lead to increased confidence.
Stress reduction – More focus and increased productivity will lead to less stress.
Helps you prioritize – When you time block, you can prioritize what is most important to your productivity.
Prevents procrastination – Time blocking is forced scheduling, therefore, stopping procrastination. You will have time for what you consider important and eliminate what's not.
Creates a history of your day – Time blocking provides a history of your day, week, month, or year, which you can reference to see how you are spending your time regularly.
So how do you time block?
The process is quite simple. The steps can be slightly different based on what type of calendar you use (digital vs. paper), but the concept remains the same.
Name the block of time you plan to use (New client prospecting).
Decide on the Date and Time of the task (Monday from 10-12:30).
Describe the activity as much as possible, what needs to occur.
If you are using digital set a reminder in the calendar itself, if you are using a paper calendar, set some alarm to remind you (can you say, Siri or Alexa?).
Make it even more useful.
Time blocking is an effective means of scheduling your time, but there are ways to make it even more useful.
Make sure you are blocking time for important tasks when you are most alert. If you're not a "morning person," then don't look to accomplish balancing the company budget at 8:00 am when you walk in the office.
You need peace and quiet and an environment that is conducive to work. Don't plan on getting a lot done in the busy cafeteria in your office building. Instead, opt for a quiet conference room or office. I work from home, so I've actually set up a place on my main floor where I have my desk, computer, etc. When I have an urgent call, I go downstairs to my finished basement where I can speak without interruptions from my barking dogs.
Be specific on what you want to accomplish during that particular time. As a result of being specific, you won't be guessing what needs to be done when it's time to work on the task
Block your day out at least the day before. When I leave my office at night, I know exactly what I need to work on the next day and when.
Schedule some chaos time or at least breaks between tasks to gather your thoughts, walk around a bit or stretch your legs.
It's not just for work! 
Time blocking is not just for work calendars but should be used on personal calendars as well — Block time for family, friends, exercise, or just plain relaxing. I time block on the weekends all the time, especially for projects around the house, yard work, and construction projects. I use it, in the same way I would for work, and it helps me stay on track and best utilize my time on the weekends.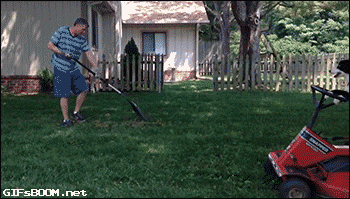 Time blocking can be a very effective technique to get things done when it's used correctly. Follow these simple tips, and you will be on the right path to making the best use of your time at work and home!
What do you use to manage your time effectively? Comment below and help out by sharing this article with a friend.